PRESENTING FOR HUMANS:
Insights for Speakers on DITCHING PERFECTION and CREATING CONNECTION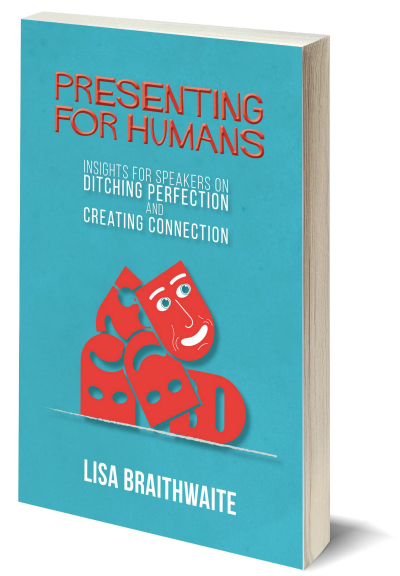 As speakers, whether advanced or inexperienced, whether speaking in ballrooms or in board meetings, we all face the same challenges. How do we create compelling, relevant, and useful content for our audiences in a way that they are able to take our messages and use them to transform their work or lives?
How do we engage our audiences and make a human connection, so that they can envision for themselves the possibilities we present and take steps to achieve them?
And what kind of growth and personal development do we have to embrace to get ourselves into the right mindset with the right attitude to support and encourage our audience's growth?
It's not as hard as you think to make these shifts and transformations, both for your own benefit and for that of your audience. In fact, it's as easy as having lunch at your neighborhood deli.
If you've ever had a stimulating conversation with a fellow customer in line at the grocery store, you know what I'm talking about. Looking at our everyday experiences and encounters with fresh eyes gives us new perspectives on all aspects of our lives, including speaking.
For me, being open to learning – wherever and whenever it chooses to find me – has allowed me to stretch and expand what I used to think about speaking.
There was a time when I thought the most important things about speaking were artfully using my hands, or impressing people with big words, or heroically avoiding saying "um." (I will confess here that I was on the speech team in high school, and perhaps some of the habits I learned there needed to be unlearned.) Yes, I thought speaking was all about me.
But presenting is so much more than just standing in front of a group of people and pontificating. It's so much more than "telling," or "lecturing" or "conveying information."
Unfortunately, most of us spend our time in rooms where the presentations have no energy, no life, no engagement, no love, and no soul. We could easily replace the human on stage with a robot, and who would know the difference?
We sit through presentations that are irrelevant, boring, and tedious, and sometimes we feel like the life is being sucked right out of us. As a friend described to me once, pointless presentations don't just waste our time, they steal our time. I don't want to spend one more minute listening to a presentation that is going to steal time that I will never get back again, and I don't want to inflict such presentations on other people!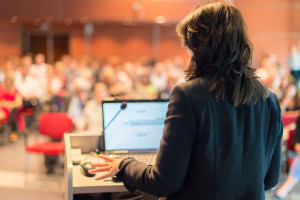 We are humans, speaking to humans, and we neglect to take the full scope of this into account. We are thinking beings, yes. But we are also feeling beings. We are imperfect beings. We are impulsive and annoying and funny and rude and thoughtful beings. And we are infinitely creative beings.
I want to help you view speaking in a new way, through my eyes and through my everyday experiences, so that you can go apply your life experiences to your speaking and bring your own unique perspective to your audiences.
And whether you're trying to master this skill so you can make a living at it or just trying to get through those team updates your boss keeps asking you to do, you will find new perspective here.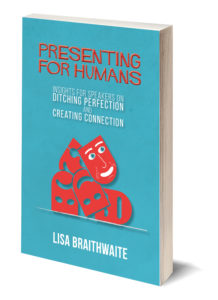 The book is divided into themed chapters:
Preparation
Confidence
Fun
Connection
Service
Experience
Standing Out
Mindset
These are the core themes that I teach and coach on, and the public speaking concepts that I find to be most critical to a speaker's success—in a nutshell, ditching perfection and creating connection!
Enjoy this guide to how lessons from everyday encounters and experiences can make you a better speaker, a more joyful speaker, a more captivating speaker, a more effective speaker, and, most important, a more human speaker.
---
Click below to order on Amazon!

"Getting ready to wrap up and mail out my first 'batch' of Presenting for Humans. I bought a case—of autographed copies!—from Lisa Braithwaite recently and am ready to start surprising friends by making something fun appear in their mailboxes!"

~Vickie Musni, Author and Speaker
Toastmasters Area Governor
REVIEWS
"Lisa Braithwaite is willing to talk about the real and raw aspects of public speaking, to offer advice that encourages speakers to reflect upon their craft and rise to meet their potential. Her voice is imperative for anyone who stands in front of others with a message to be heard."
~Ellen Bremen, Professor, Communication Studies
"Full of practical tips, illustrated by interesting examples. Use it as a reference when the need arises, or read it from cover to cover. Either way, your presentations will be more engaging and effective."
~Ron Adler, Communication Textbook Author
"Where was this book when I started speaking over a decade ago?! All I can say is better late than never. This thing is packed with tips and insights that will help any speaker take things to the next level."
~Jason Kotecki, CSP, Artist, Author, and Professional Speaker, EscapeAdulthood.com
"Here is a powerhouse book of tips, tactics and approaches for audience connection and engagement that simply work. A fantastic book."
~Lisa Gates, Negotiation consultant, executive coach, and co-founder of She Negotiates
www.shenegotiates.com
"Even as a professional speaker, I always find gems of wisdom in Lisa Braithwaite's writing. This book is packed with helpful takeaways, fun stories and implementable techniques to increase your confidence as an engaging public speaker."
~Gloria Miele, Ph.D., Executive Coach and Trainer, StrongerLeader.com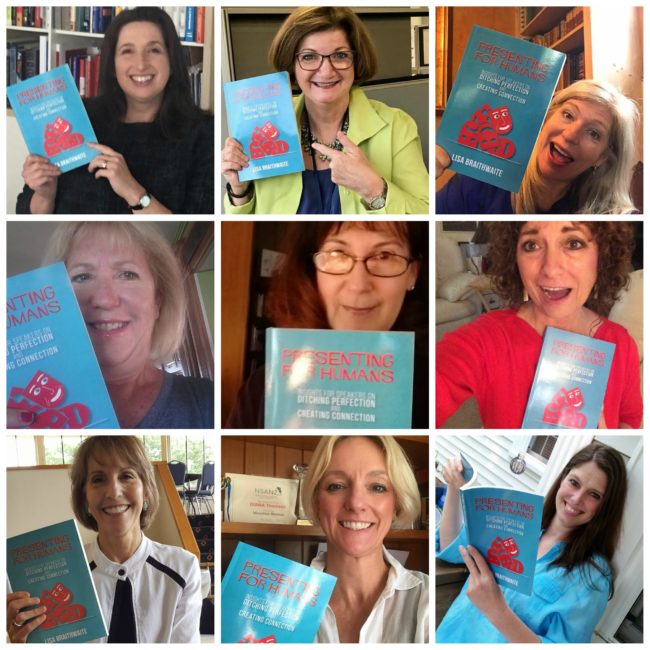 ABOUT LISA BRAITHWAITE
Through individual coaching, corporate training, virtual group programs and live retreats, Lisa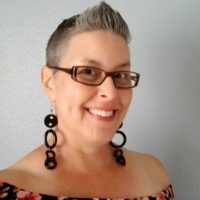 Braithwaite mentors entrepreneurs and professionals to deliver memorable and engaging presentations in order to build their businesses through speaking.
Lisa is also a food hobbyist, a tea enthusiast, a vegetarian, a cat lover, a bird watcher, a jewelry maker, an Anglophile, a word nerd, and a fan of crime shows and espionage movies—all potential inspiration for her writing.
She lives in Ojai, California with her husband and kitty.

Book bonuses (look for your access link inside your copy of the book)

Your free gifts from me:

You'll receive a workbook with all of the reflection questions from the book, organized by chapter and section.

You'll receive my Presentation Tools Checklist (You can purchase the full checklist bundle here).

And you'll get access to my webinar "Presenting for Humans: Using analogies to create compelling presentations," a peek inside my head at how I create analogies to make concepts come alive to my audiences.
 
If you've already read the book, I would greatly appreciate your review on Amazon! Click here to leave your review.
Save
Save
Save
Save
Save
Save
Save
Save
Save
Save
Save
Save
Save
Save
Save
Save