Dear speaker friend,
There's a lot to remember when you're starting out as a speaker. And even veteran speakers can get a little rusty when it comes to putting together speaking proposals or freshening up a tired and well-worn presentation.
If you've ever felt like you were "missing" something while putting together a presentation, but you just couldn't put your finger on it, I can help!
My Speaking Success Checklist Bundle covers a ton of ground in helping you prepare for your speaking engagements, from getting everything in place for a speaking proposal that gets you the gig, to preparation rituals that put you into the right mental and physical space, to ideas for openings, transitions, engagement, connection, presentation tools and more.
You'll get 23 of my best checklists to take you from planning to implementation of your speaking engagements, and you'll be able to download or print each one separately, so you only use the one you need at that moment.
Here's a quick peek at what's included in the selection: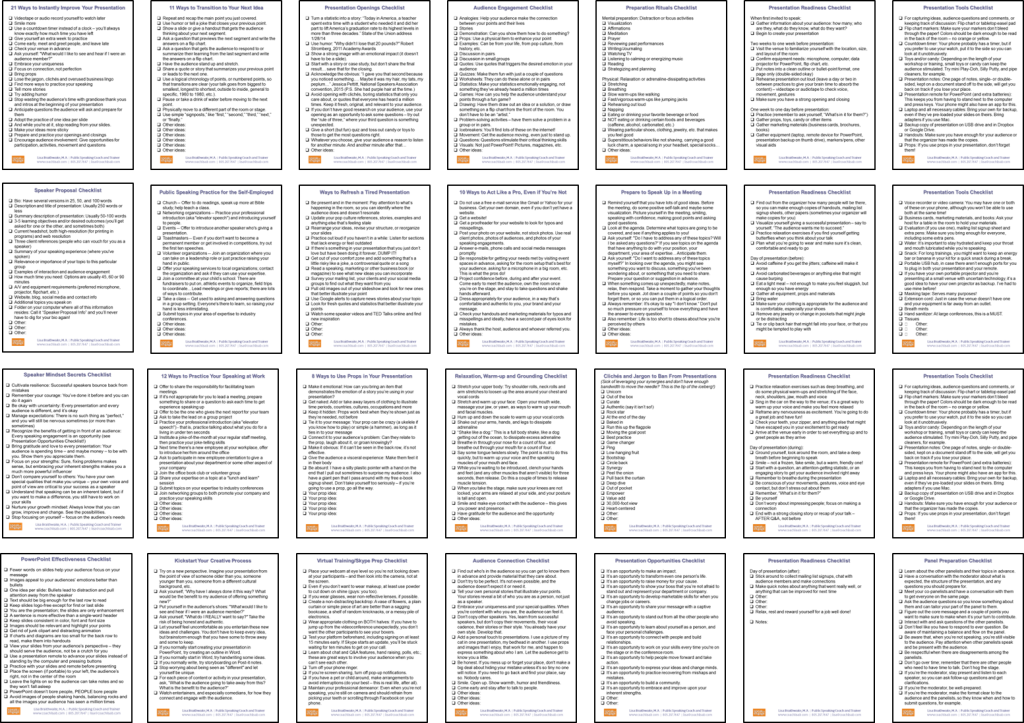 Prep Tips for Before Your Gig:
Speaker Proposal Checklist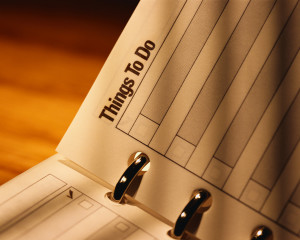 Relaxation, Warm-up and Grounding Checklist
PowerPoint Effectiveness Checklist
11 Ways to Kickstart Your Creative Process
12 Ways to Refresh a Tired Presentation
Virtual Training/Skype Prep Checklist
Prepare to Speak Up in a Meeting
Panel Preparation Checklist
Presentation Readiness Checklist
Presentation Tools Checklist
Tips for During Your Gig:
8 Ways to Use Props in Your Presentation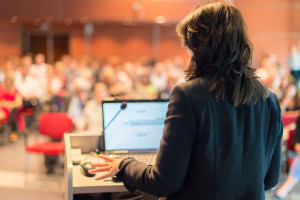 11 Ways to Transition to Your Next Idea
Presentation Openings Checklist
Audience Engagement Checklist
Audience Connection Checklist
Clichés and Jargon to Ban From Presentations
Practice Tips:
12 Ways to Practice Your Speaking at Work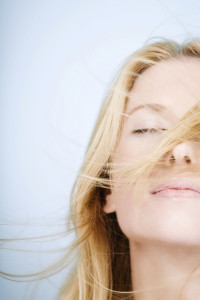 Public Speaking Practice for the Self-Employed
The Business of Speaking:
10 Ways to Act Like a Pro, Even if You're Not
Mindset:
Presentation Opportunities Checklist
Speaker Mindset Secrets Checklist
---
You'll get an assortment of 23 of my best checklists – a $97 value – for just $19! That's just 82 cents apiece (and $78 off, by the way) but just for a few more days.
Order your package now! You'll get immediate access.