Apologies!
If you've reached this page from the NSA Speaker Info newsletter, I'm sorry to say that the ad you clicked on is for a program that is not currently enrolling members. It was run in the newsletter by mistake.
As a way to say "sorry" and thank you for visiting my site, even though the program is currently closed, I'm offering you a free gift. Click here to receive a free download of my Speaking Success Checklist Bundle. There is no charge and there is no opt-in required. I just ask that you keep this to yourself and not share, as it's a special gift just for you.
Here's what's included in the bundle of 23 checklists: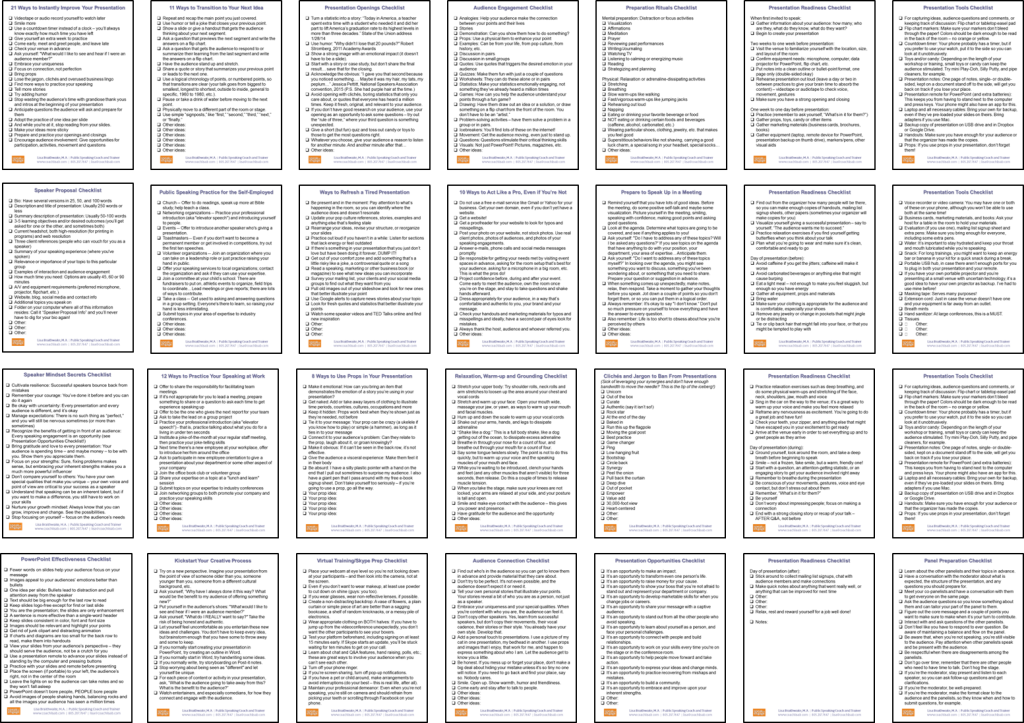 Prep Tips for Before Your Gig:
Speaker Proposal Checklist
Relaxation, Warm-up and Grounding Checklist
PowerPoint Effectiveness Checklist
11 Ways to Kickstart Your Creative Process
12 Ways to Refresh a Tired Presentation
Virtual Training/Skype Prep Checklist
Prepare to Speak Up in a Meeting
Panel Preparation Checklist
Presentation Readiness Checklist
Presentation Tools Checklist
Tips for During Your Gig:
8 Ways to Use Props in Your Presentation
11 Ways to Transition to Your Next Idea
Presentation Openings Checklist
Audience Engagement Checklist
Audience Connection Checklist
Clichés and Jargon to Ban From Presentations
Practice Tips:
12 Ways to Practice Your Speaking at Work
Public Speaking Practice for the Self-Employed
The Business of Speaking:
10 Ways to Act Like a Pro, Even if You're Not
Mindset:
Presentation Opportunities Checklist
Speaker Mindset Secrets Checklist
Click here for downloads and password.
Take care!