Learn how to get your audience's attention and keep it. Discover my secrets to crafting presentations that engage, move and persuade your audiences, and boost your confidence at the same time!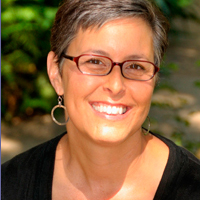 Welcome to "Speak to Engage: 7-Step Shortcut to Public Speaking Success!" I'm excited to have you and I hope you're excited to take your speaking to a whole new level!
And welcome to our private member site, the place to come to get your homework assignments and to track your progress through our workbook, activities and exercises. You'll have access to all the recordings and resources at your convenience.
Please let me know if you have any questions! My contact information is below.

Lisa Braithwaite
E-mail: lisa@coachlisab.com or coachlisab@gmail.com
Twitter: http://www.twitter.com/lisabraithwaite
Facebook: http://www.facebook.com/coachlisab
---
---
Resources
Preview call: 3 Surefire Ways to Glue Your Audience to Their Seats Without Krazy Glue, Hot Glue or Mod Podge
This is the free preview call I offer before the live program starts to give a little taste of what's covered. Some of my most important tips, in a nutshell!
Click here to listen online or right-click to download.