Entrepreneurs, professionals, authors, speakers, coaches, consultants:
Are you ready to stop playing it safe? Are you ready to own the stage? Are you ready to make the kind of impact on your audience that you've always dreamed of?

Yes, you can give engaging presentations — presentations that compel your audiences to take action, presentations that persuade your audiences to buy, presentations that take your audiences from apathetic to motivated — and you can do it with ease and with confidence!
Dear speaker,
I know how lonely it can get on stage. Sometimes your audience is not there by choice. Sometimes your audience is skeptical or hostile. Sometimes your audience just needs their first morning coffee!
Whatever the reason, we don't always receive the level of attention and interest we hope for as presenters. And if they're not interested, and they're not paying attention, they're not engaged.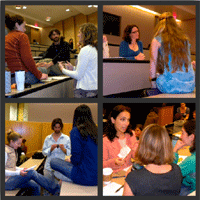 Why does this matter?
You have a valuable message to share.

You have something they need or want.

You — ultimately — want to make the sale, get the client, teach the student, persuade the colleague and change people's attitudes or behaviors.
If your audience isn't engaged, you can just forget about all of that.
But maybe you really don't have any idea about what you need to do to get and keep their attention. Or maybe you've tried some things that used to work… but don't anymore.
You can keep trying to figure it out on your own, or…
You can learn from my experience from over 20+ years of professional public speaking!
My self-paced home study program, "Speak to Engage: 7-Step Shortcut to Public Speaking Success," will take you through the steps to creating a presentation that gets you the results you're looking for.
This program is for you if:

You're frustrated with the lukewarm and "polite" responses you get every time you speak

You're looking for an easy checklist of tools and techniques that you can draw from over and over again

You want to promote your business through speaking but don't want to sound like a commercial when you present

You're uncomfortable using humor, but you know it's the #1 way to get your audience on your side

You give the same presentation on a regular basis and want to make it fresh every time

You struggle with adjusting your content for different audiences and feel like you're just not connecting

You're an experienced speaker looking to fine tune your skills and add some new tricks to your bag
If some of those resonate with you, then my program "Speak to Engage: 7-Step Shortcut to Public Speaking Success" is for you!

Public speaking can be such a joyful experience. Connecting with the audience, giving them my energy and receiving it back multiplied, knowing that they walk out the door inspired, motivated and ready to take action: That's what I want for you.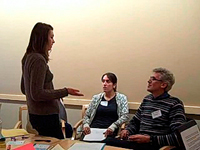 I will share my absolutely fool-proof techniques (and one of them is a big mental shift, so get ready…) for giving a presentation that grabs your audience's attention and keeps it, while raising your professional profile just a few notches!
And get this:
Engaging the audience, focusing on making the presentation enjoyable and memorable for them…
Also builds your confidence!
You can relax and be yourself!
You can actually have fun!
And at the same time, get the results you want from your presentations:

More customers and clients

More visibility for your business

More credibility for you
Here's a sampling of what you're going to learn in my 7-step program:
Step 1: The audience comes first
This one shift in your mindset will take your presentations in a whole new direction.
I'll teach you:

How to reframe the whole basis for your content and delivery, and come from a place of understanding how your audience thinks and how (and why) they learn

How to look at everything you do from the perspective of what the audience needs, wants and cares about

How motivations and barriers to learning influence how much your audience takes away from your presentation
Just the adult learning principles you'll learn — on their own — are worth an entire course!
Step 2: Go with the flow
Just because you're in love with your data doesn't mean your audience is! No more disorganized, fly-by-the-seat-of-your-pants, overly complex presentations that overwhelm your audience and leave them confused and frustrated.



You'll learn:

How to take your ideas from your head to the page, in a structured and organized way that will keep your audience following along for as long as you want

Several ways to organize your thoughts so that your presentation flows seamlessly from start to finish

How to visualize your presentation as a skeleton that you cover in skin, clothing and accessories before ever typing a bullet into PowerPoint (how's that image for you?)

Why "So what?" is the most important question you can ask… yourself
Step 3: Shake things up
Audience interaction is a critical step that's frequently overlooked by speakers: How do you get the audience to take responsibility for their own learning? After all, no one is an empty vessel waiting to be filled.
We'll talk about:

How to partner with your audience so they make optimal use of their own critical thinking skills, and better retain your information

How to use physical movement to create engagement

Why it's so important to include emotion, not just facts and figures, in your presentation and how can you do it effectively

How you can incorporate stories, analogies, examples, demos and more to make sure your concepts are grasped and understood by the greatest number of people
Step 4: Complete the package
A powerful, engaging opening gets your audience on board from the first few seconds. A strong, memorable closing leaves your message resonating with your audience for hours, days, or weeks after your presentation.
Yet these two steps are ignored by most speakers in favor of standing in front of the room and reciting credentials and thanks yous, with a final glance at their watch and "that's it" when time is up. Which do you think your audience prefers?

I'll cover a variety of ways to open and close your presentations so all that time you've spent on the content in the middle doesn't go to waste!

By the way, your closing shouldn't go where you think it does…
Step 5: It's the little things
Unfortunately, there are a lot of little things that can turn the audience against you in the blink of an eye — even if you had their attention already!
You'll learn: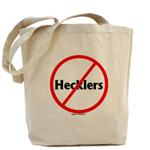 How to make transitions smooth and effortless instead of jumping awkwardly from subject to subject

How to create a room layout that's conducive to learning instead of boredom — or worse — sleep!

How to practice most efficiently and effectively so you know how much time each activity, question and point will take, and what to do if the speaker before you goes long and your time gets cut. It happens!

How to ensure that your language is understandable, clear, concrete and consistent with the audience's knowledge and experience, so you don't speak over their heads or insult their intelligence — without even realizing it

How to ensure your audience of fact-checkers (hello, Google!) doesn't call you out on unverified statistics and stories
Step 6: Get your head in the game
If your "head's not in the game," as they say, you won't be in a mindset to engage and connect with your audience.
You'll get access to:

Some of the physical and mental preparation secrets of elite athletes and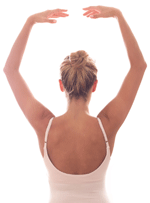 world-class performers that will reduce the anxiety and nervousness that stands in the way of building a relationship with your audience

Powerful readiness techniques so you can take the floor with confidence and poise

Relaxation and vocal preparation exercises you can start using right away!
Step 7: Take stock
If you can't evaluate your success, it doesn't matter how engaging you are. Analyzing your presentations is how you go from good to great: taking what you learn each step of the way and applying it to every future presentation.
Presentation skills are not static; the most successful and experienced speakers continue to work on their skills — constantly.
You'll learn: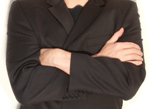 How to read the audience while you're presenting so you can shift and adjust as needed in the moment — and no, it's not about those tired old body language signs we've all been taught

How to determine whether you want to use evaluations or not (it's not a cut and dry decision for most of us) and how to discern the real meaning behind the numbers and comments

The importance of audio and video recording and why this is critical to your speaking success if you want to continue to improve (and get invited back)
With this system, you'll also get:

A recording of each call for you to play at your convenience (complete with questions from the attendees who were live on the call — almost like getting to ask your own questions!)

A transcript of each call if you prefer to read rather than listen

A workbook that includes valuable information-packed supplemental handouts

Links to helpful videos, blog posts and articles to support what you're learning

Examples of my own questionnaires and evaluations I use with my clients
Are you ready to take your presentations to a whole new level? Where audiences hang on every word and respond to your call to action — no questions asked?
This is a 7-part program that you can access at any time and complete at your own pace. As soon as you sign up and your e-mail address is confirmed, you will receive links to access your first session!
---
I'm offering you my special guarantee that you will love this program:



When you jump in with both feet, commit to implementing what you've learned and leave the comfort zone behind, I guarantee you'll grow in confidence, your presentations will be more effective and you'll gain a whole new level of appreciation from your audiences.
I'm so sure you're going to be transformed by this training, I'll give you 90 days to decide if it's a good fit for you. If, after listening to the recordings and working through the resources, you decide it's not for you, just let me know within 90 days of your purchase date and you'll get an equivalent credit toward another program or service. No questions asked.
Please note that since "Speak to Engage: 7-Step Shortcut to Public Speaking Success" is a completely digital product, no refunds can be granted. But again, I am happy to offer you a full credit toward any other product or service!
---

---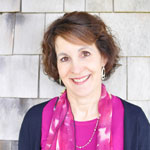 "Speak to Engage is exactly what Lisa did throughout this program despite the fact she was not speaking to us in person. Great modeling for engaging your audience through an online program as well as in a live presentation.
The pacing of the program was just right, and the tips, tricks and resources Lisa shared were all extremely useful golden nuggets!
Lisa is not only a well experienced expert in the speaking world but she is very down to earth and delivers her information with a wonderful sense of humor. She makes learning fun!"
Connie Hammer, Parent educator, consultant and coach
ParentCoachingforAutism.com
Saco, ME
---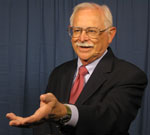 "These Speak2Engage sessions have been one of the best investments I've made in my career success.
In each session, Lisa gave me practical tips, techniques, and tools that I could immediately apply to improve the effectiveness of my presentations. Lisa practices what she preaches with her own welcoming and engaging presentation style."
Ty Wood, Proprietor
TyrusWoodJr.com
Jacksonville, FL
---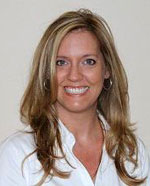 "Only halfway through this class and my presentation last night was the best ever!
A last minute request came through on Friday to speak to a class last night. For the first time I was actually excited because I could put my new skills to work, and boy did they work!
I stayed focused that this was about them, not me. Had a specific opening and closing, had three main points and a sub-set of three action points for them (and everyone wrote them down!). I stayed on time and got a laugh – which isn't exactly easy when speaking about loans.
I stayed grounded the entire time – didn't run out of breath, kept a good pace, didn't lose my place/forget what I was saying and had handouts at the end. Thank you, Lisa!!!"
Devon M. Johnson, Loan Fund Manager
Women's Economic Ventures
Santa Barbara, CA
---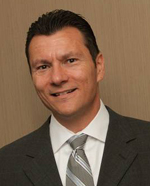 "I am deeply thankful for Lisa's assistance. She helped me improve my presentation content, slides and delivery. This has had a positive impact not only on my confidence, but also on the evaluations provided by my audiences.
In fact, my keynote presentation at a recent M&A conference in which 150 were present earned a "your presentation was superb" comment by one of the organizers and would not have been possible without Lisa's coaching.
I highly recommend her services!"
John Paglia, Ph.D., MBA, CPA, CFA
Associate Professor of Finance,
Director, Pepperdine Private Capital Markets Project
Westlake, CA
---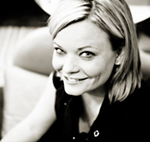 "Lisa is a fantastically talented coach. Not only does she help you organize, clarify and fine tune your presentation skills, she brings a sense of calmness to a potentially scary topic—public speaking!
I was very uptight and worried about a speech that I was to give to at a large women's conference. By the time the conference rolled around, I was prepared, at ease, and learned so much about my speaking strengths.
I will continue to use Lisa before major presentations. She rocks!"
Susan Hyatt, Certified Life Coach, Ideal Life Design
Evansville, IN
---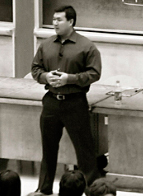 "Lisa is an absolute joy to work with. After evaluating one of my speaking events, she provided me with a very constructive and engaging critique. She really helped me pull out the best of my experiences and coached me on how to develop and deliver takeaways that are both insightful and entertaining for my audience.
Working with Lisa did nothing but boost my confidence and ability as a public speaker. Lisa is truly an expert at what she does and she is a fantastic coach."
Mike Aponte, Professional Speaker and subject of the movie 21
www.MikeAponte.com
Los Angeles, CA
---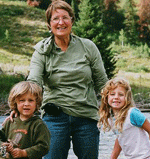 "It seems every day since our training, we at the Scholarship Foundation of Santa Barbara are finding ways to incorporate the many techniques, suggestions and guidelines for effective public speaking taught by Lisa Braithwaite into our work.
While we all admitted to being nervous at some level about public speaking, Lisa managed to break the process into manageable steps that allowed one and all to feel confident and ready, providing us with an assortment of tools and skills with which to build an interesting, well-organized, and memorable presentation. Who would have thought this would be fun?!!
As staff, we were so motivated by the training that we immediately began the process of reworking our longstanding PowerPoint presentations, with a goal of creating concise, interesting, factual and relevant new slides that will serve as our 'talking points' to share this fall at schools and in other public forums across the county.
We highly recommend Lisa's training to any organization that hopes to improve the quality and effectiveness of its public speaking presentations."
Vicki Wedmore, Director of Student Programs
Scholarship Foundation of Santa Barbara
Santa Barbara, CA
---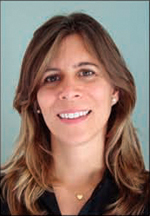 "Working with Lisa has been a wonderful experience. Both group and individual sessions have helped me develop unique skills that I now implement in trainings and presentations.
I learned to make sure that I am grounded and well prepared and have received lots of positive feedback.
I also learned and became very interested in making my presentations light and enjoyable without losing content. Thank you Lisa!"
Carola Matera
Early Childhood Consultant
Santa Barbara, CA
---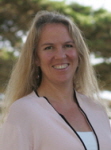 "You're fantastic! The coaching greatly exceeded my expectations, and I think I improved by leaps and bounds in just one series of sessions.
I learned how to be more effective as a speaker and how to use PowerPoint slides that people enjoy. I gained a better understanding of what the audience wants, got much better at using my particular talents, and learned what it takes to have a great overall presentation. I received wonderful feedback from the audience and am inspired to continue speaking! Thank you!"
Kalia Rork, Realtor, Prudential California Realty
Santa Barbara, CA
---
Click below to get instant access
Speak to Engage: 7-Step Shortcut to Public Speaking Success
$397
50% off from 11/26-11/30/2016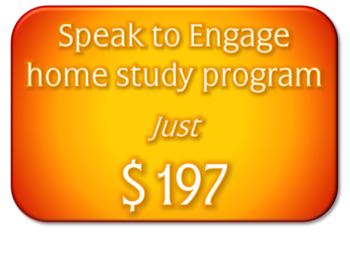 ---
Get ready to speak — and engage!