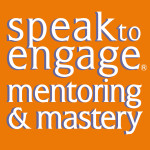 Bonuses
"Stop Stalling and Start Speaking: Four Weeks to Your First Webinar"
https://coachlisab.com/stop-stalling-and-start-speaking.html
This is the recording of a live program I taught in 2015. The password to enter the site is 4weeks2webinar2015.
Let me know if you have any questions or problems accessing the webinars or handouts.
---
Take Your PowerPoint from Mess to Success webinar (56:45)
If you want to practice revising the two example "bad" slides in the presentation, use the blank slide worksheet.
---
Get Psyched: Mindset Secrets of Successful Speakers (audio 40:25)