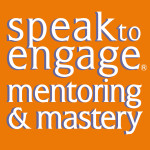 Bonuses
"Stop Stalling and Start Speaking: Four Weeks to Your First Webinar"
https://coachlisab.com/stop-stalling-and-start-speaking.html
This is the recording of a live program I taught in 2015. The password to enter the site is 4weeks2webinar2015.
Let me know if you have any questions or problems accessing the webinars or handouts.
---
Take Your PowerPoint from Mess to Success webinar (56:45)
If you want to practice revising the two example "bad" slides in the presentation, use the blank slide worksheet.
---
Download your Speaking Success Checklist Bundle here:
You'll get 23 of my best checklists to take you from planning to implementation of your speaking engagements, and you'll be able to download or print each one separately, so you only use the one you need at that moment.
https://coachlisab.com/checklists-download.html
Password: 2016-checklists